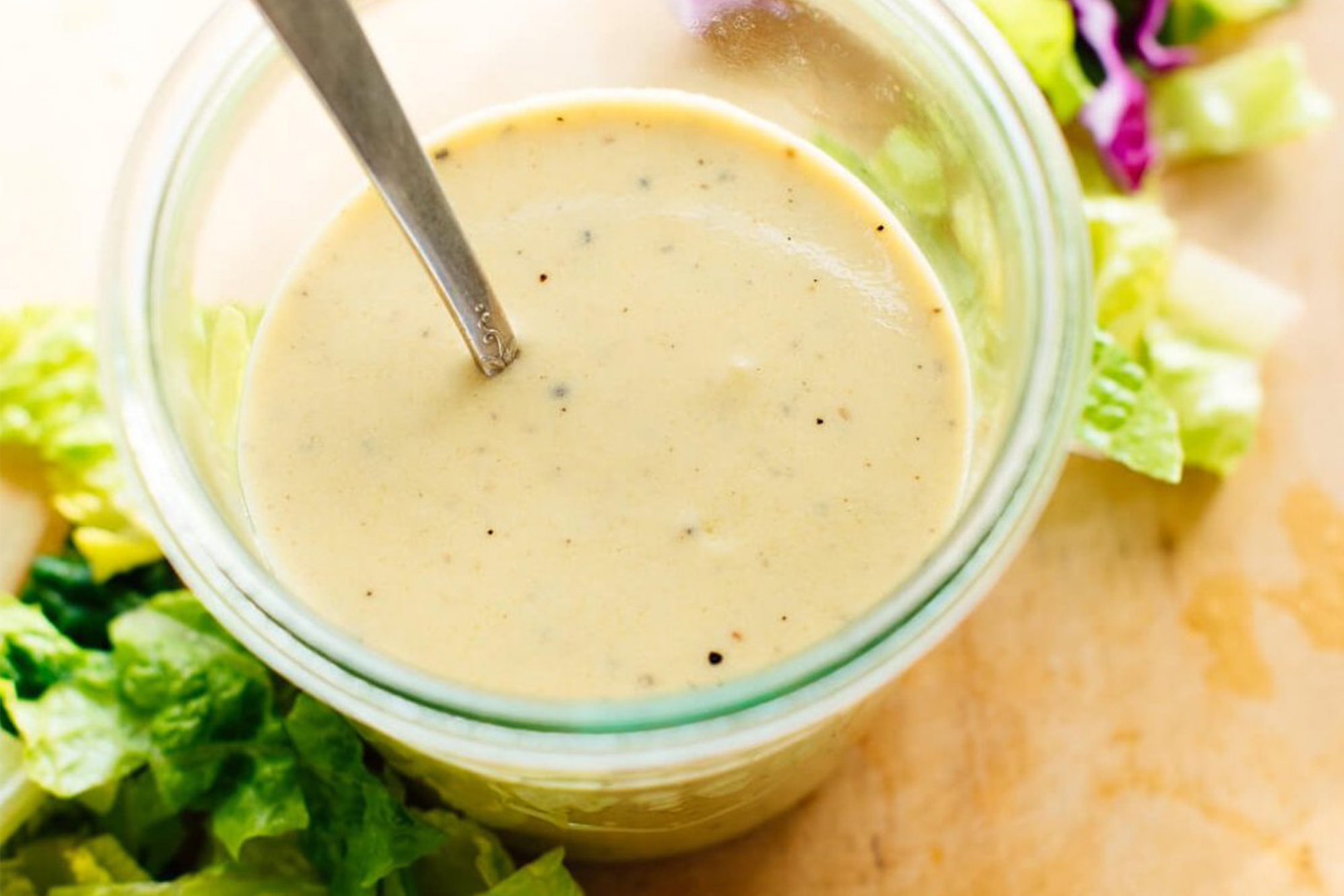 01 Aug

Sunshine salad dressing

This creamy honey-mustard salad dressing recipe is lightened up with Greek yogurt. No mayo here! It is so easy to whisk this dressing together. Recipe yields almost 1 1/2 cups and keeps well for 10 to 14 days.

INGREDIENTS
1/2 cup plain Greek yogurt (any % fat will do)
1/4 cup extra-virgin olive oil
1/4 cup Dijon mustard
3 to 4 tablespoons honey to taste
2 tablespoons lemon juice
2 tablespoons apple cider vinegar or more lemon juice
1 clove garlic, pressed or minced
1/2 teaspoon fine sea salt
10 twists of freshly ground black pepper
INSTRUCTIONS
In a 2-cup liquid measuring cup or bowl, combine all ingredients as listed. Whisk until blended. Taste, and season with additional pepper if necessary.
This dressing is intentionally bold, but if it tastes too tart for your liking, whisk in another tablespoon of honey.
Store leftover salad dressing in the refrigerator, covered, for 10 to 14 days.